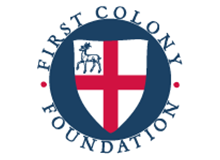 Outer Banks History Weekend in Manteo
The inaugural Outer Banks History Weekend will bring together more than a dozen of the world's top scholars on North American colonization in an effort to chronicle the establishment of Roanoke Island as an English settlement in the late 16th century. Highlighting the weekend will be a public symposium during which leading archaeologists and historians will give half-hour presentations on an array of relavant topics, ultimately providing the most authoritative account to date of the fabled "Lost Colony." Attendees will have ample opportunity to engage with the experts as multiple interactive discussion sessions will be held throughout. 
Lost Colony Archaeological Tours on Roanoke Island
Rounding out the weekend will be walking, boat and air tours of significant archaeological sites, as well as film screenings and exhibits showcasing 16th century clothing and artifacts. With the exception of the boat and air tours, this entire event is free.