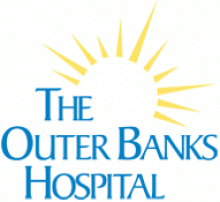 The Outer Banks Hospital is a full service, community hospital offering a wide range of inpatient and outpatient services. A joint venture between Vidant Health and Chesapeake Regional Medical Center, the hospital opened in March 2002. The mission of The Outer Banks Hospital is to enhance the quality of life for the residents and visitors of Dare County and the surrounding region by promoting wellness with a diverse offering of outreach efforts and by providing the highest quality healthcare services.
Outer Banks Hospital Events:
Get Pinked! was born in 2009 as a grass-roots effort to raise monies for breast cancer patients. The Get Pinked! Campaign has been a huge success and, since its inception in October 2011, has provided free screening mammograms to 279 local persons who are un-insured or under-insured. The group remains true to its original intent and has kept 100% of all of the "Pink Partner" net proceeds right here to help those who live or work in Dare County. 
Partners of the Get Pinked! campaign pledge to raise $1,000 or more between September to the end of October. Any organization, group or business may become a "Pink Partner." Groups raise monies in numerous ways - from bake sales to yard sales; one group even sold fall chrysanthemums this year. Businesses may donate a portion of their sales to the cause and one boutique puts on a five-star fashion show every spring. The "Pink Possibilities" are endless!
 
---
The American Lung Association in North Carolina in partnership with The Outer Banks Hospital offers the Better Breathers Club. The Club meets monthly at 4 pm, at The Outer Banks Hospital Medical Office Building/Starboard Educational Suite for one hour sessions to provide support, education, and social networking for people with lung disease, their family members and caregivers.
The Outer Banks Hospital staff and community health professionals will provide members with information on nutrition, breathing exercises, and treatment options that are available to help patients live a more comfortable life.