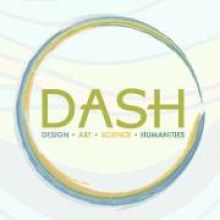 Set to take place October 1-3 at various Outer Banks venues, DASH is a bi-annual, three-day academic symposium which explores the intersection of design, art, science and humanities. 
DASH was established in 2013 by the University of North Carolina's Coastal Studies Institute in Wanchese, NC. This year, the DASH Symposium will examine the art and science of waves and the vehicles people use to navigate them in the 2015 Boats and Boards, Ripples and Waves program.
This year's keynote speaker is the incomparable Reuben Margolin, an American-born artist and sculptor known for his mechanically driven kinetic sculptures of wave-forms. His work has garnered international acclaim and speaks directly to the interchange between the art and science of waves. Learn more about the artist here.
As part of the symposium, Dare County Arts Council is pleased to bring Surfalorus to the area for all three days of the series. This surf film festival is held each year in Wilmington, NC, and is presented by the Cucalorus Film Festival, one of the leading independent film festivals in the US. MovieMaker Magazine recently announced the Cucalorus Film Festival has been named one of the Top 25 Coolest Film Festivals in the World for 2014, the second year in a row that it has received this honor.
Other event elements include academic lectures at UNC CSI on topics such as Coastal North Carolina boat design and research, the debut reception of new works by local surf photographer, Mickey McCarthy, a variety of live music performances, a historic surfboard exhibit, various wave demonstrations and exhibits, unique surf programs, a surf swap and much more.
Additional details on programming, schedules and other information on the DASH 2015 may be found here.