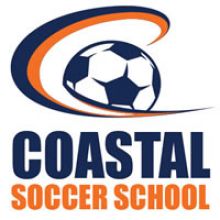 Outer Banks Soccer Camps for Kids
With over 4,000 soccer campers since 2007, Coastal Soccer School in the Outer Banks, NC continues to grow in popularity every year. Our soccer camps are a great place for young soccer enthusiasts who want to improve their soccer skills, make new friends, and have fun! All skill levels are welcome to attend. We offer outdoor training, indoor Futsal training, and your choice of either 1.5 or 3 hour camp duration sessions.
All Sports Camp for Kids
The 3-hour All Sports Camp was a huge hit last summer and we are going to offer it once again. Every hour we switch to a new sport. That's 12 different sports over the course of the camp! Each day the kids will be informed about the following day activities in case they want to bring some of their own equipment.