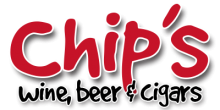 Outer Banks Wine, Beer & Cigars
A local's favorite, Chip's Wine, Beer & Cigars has one of the largest selections of wine and beer on the Outer Banks, with more than 2,000 wines and 600 beers. Our family-owned store features discount prices, a hand-picked selection and expert, friendly service. Our shelves are stocked with wines from every growing region and our Great Wall of Beer has more than 600 beers to choose from. While you're here, relax in our tasting lounge with wine & beer flights and much more. Our six rotating draft beers are available by the pint, flight or growler. Guest WiFi is available in the tasting room. Cigar lovers will want to check out our well-stocked humidors.
Whether you're looking for the perfect wine for a romantic dinner or something new and delicious to sip at home tonight, we pride ourselves on helping you make the right selection. We can also help you choose the right amount of beer & wine for your wedding or special event!  
If you're looking to expand your wine knowledge or just try something new, we offer a variety of classes, tastings and other special events. Keep an eye on our website and Facebook page for event details, or contact us directly.
Much More Than Just a Wine Shop
In addition to an extensive selection of wine, beer and cigars, you'll also find a variety of gourmet food items, chocolates and local products. Visit the attached Outer Banks Olive Oil Company where you can taste over 60 different oils and balsamic vinegars. Browse our selection of beer and wine gifts and accessories, t-shirts, pint glasses, mugs and much more.