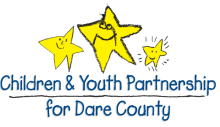 The CYP Center is currently open by appointment only. The Play & Learn Library will remain closed to the public at this time.
Staff members continue to work using a hybrid remote/in-person model, and are best able to respond by email. Staff can also be reached by phone at (252) 441-0614. Please leave a message and your call will be returned.
For general CYP-related information, please email cypobx@darekids.org or visit our Board & Staff page to find a specific staff member's email.
---
Accepting Applications for
Administrative/Program Assistant
Children & Youth Partnership is accepting applications for Administrative/Program Assistant. Energetic, well-organized individual with excellent computer and interpersonal skills. Strong written communication skills desired. Proficiency with Microsoft Word & Excel necessary. Enjoyable work environment. Full-time salary range: $34,500 to $37,500. For more information, call 441-0614. 
Click the links below to download the job description and application:
Send completed application package to:
Children & Youth Partnership for Dare County
534 Ananias Dare Street
Manteo, NC 27954

email: cypobx@darekids.org
Deadline: Until filled
---
Our Vision
By uniting to strengthen the positive that already exists, our children, our youth, our families, and our community all thrive.
Our Mission
To connect all children, adolescents, and families with programs and partnerships to ensure they have what they need to thrive.
Children & Youth Partnership (CYP) for Dare County is a private, non-profit organization that connects kids and their families with resources to help them thrive. Created following the second State of the Child Conference in Dare County in 1994, the organization was charged with focusing on issues brought forward at that conference and worked to establish the Wright Place for Youth and the Dare County Youth Center. In 1997, the Partnership began administering North Carolina's nationally recognized Smart Start early childhood program for Dare County, ensuring that all children are ready to succeed upon entering school. Since then, CYP has sponsored three additional State of the Child Conferences to focus work on what all kids need to thrive. Today, CYP works with the help of many community groups, businesses, and individuals to offer a variety of programs and services to ensure the healthy development of all children from birth through adolescence.
---
Looking for a way to give back in the community? CYP's Family Literacy Program (FLP) is looking for volunteer tutors.
CYP's Family Literacy Program (FLP) provides home-based tutoring for Latinx children registered in Dare Elementary County. Tutors visit students once a week for about one hour. Sessions consist of helping with students with homework, school projects, and basic literacy skills. Tutors do not need to be able to speak Spanish in order to tutor with the FLP. If you are looking for a rewarding opportunity to help children and their families secure a better future, find The Family Literacy Program under Our Services or click here to complete a Volunteer Tutor Application.
---
CYP is honored to serve as the fiscal sponsor for organizations serving essential needs of children and families in our community. 
CYP's 2017-2020 strategic plan includes increasing resources for Latinx families.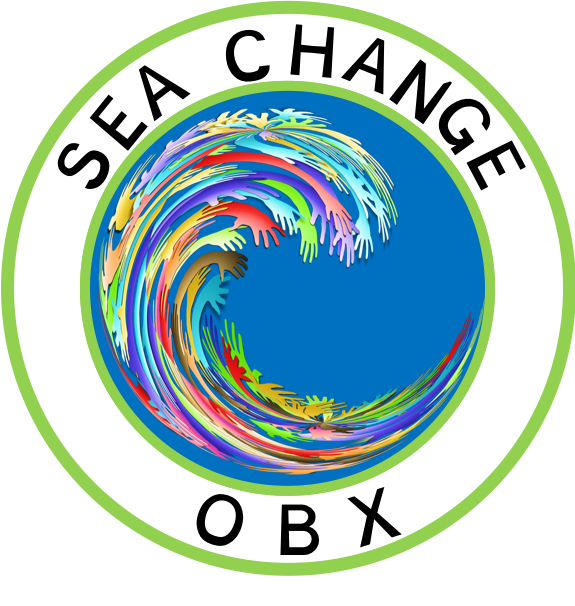 Sea Change OBX works to build community, develop leadership, encourage cross cultural understanding and promote education with the Dare County Latinx community by offering a variety of innovative learning and leadership models for the entire family. For more information on Sea Change OBX services, please click here.
---
CYP is excited to announce the Children & Youth Partnership Endowment Fund! Managed by the Outer Banks Community Foundation, this fund is set-aside for our future, so that CYP can continue to provide programs and services that meet the evolving needs of children, youth, and families for generations to come. . . . . read more.
---