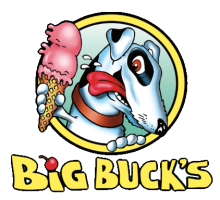 Located in TimbuckII Shopping Center, Corolla, the Buccaneer's Walk Shopping center, Kitty Hawk, NC (right next to Captain's Frank), and the Waterfront Shops in Downtown Manteo. Serving our customers since 1994, Big Buck's Ice Cream is dedicated serving you "The Best." We offer a full line of super-premium ice cream products. All made from scratch with only the best ingredients from around the world.
Made fresh daily. We use fresh milk, cream, sugar and pasteurize these ingredients to create a delicious, creamy, natural, super-premium ice cream.
Our Sorbets are made from the best fruits available. For those who are lactose intolerant this is a great treat.
Our Sherbets are refreshing. Great for those who wish to indulge in our lower fat product.