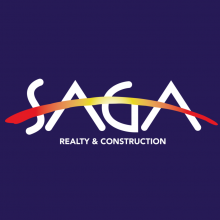 Unrivaled Expertise. Innovative Approach. Exceptional Results.
SAGA's skilled real estate agents are all a part of this vibrant community we call the Outer Banks. Applying a combination of local and industry knowledge, technical expertise, and passion, ensures we bring results that exceed your expectations.
With a wealth of knowledge, our experienced team is here to help you with all your buying and selling needs. Whether you are looking for a new or existing home, let us connect you to the perfect property that fits your needs, budget, and goals. If you are ready to sell your existing property, let our team walk you through our innovative marketing approach to get your home in front of more qualified buyers. The SAGA sales team has access to strategic marketing campaigns in multiple mediums with a high dollar marketing budget! This guarantees our reach extends further and produces FAST results for our clients!
Our goal is to help bring the right buyers and sellers together, and to ensure your real estate experience is stress-free and successful.
A Streamlined, Stress-Free Way to Buy and Sell
Having the right agent and real estate firm makes all the difference! SAGA's energetic, seasoned realtors are committed to simplifying and streamlining the process to help achieve your home buying or selling goals.
Put our community knowledge, years of expertise, and proven track record to work for you.