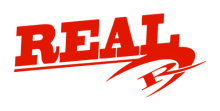 Founded in 2001, REAL has become the number one kiteboarding and surfing shop, lesson center and destination in the world. We ship gear worldwide from our amazing home in Cape Hatteras, NC and are committed to providing the highest possible level of customer service.
"We Make New Riders Every Day" — This has been our mission statement since 2001. Since then, more than 50,000 students have completed our kiteboarding, surfing and foiling instructional programs. Outside Magazine ranks REAL's Zero-to-Hero camp among their Top 10 Adventure Camps in the World.
Our team of REAL Pros includes our sales team, marketing team, coaches and support staff. Whether you are adding another surfboard to your quiver, learning to kiteboard or just ordering a pair of sunglasses, our REAL Pros are here to help.