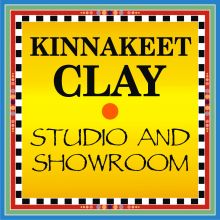 About the Artist…
Antoinette is a fourth generation Hatteras Island artist. As the daughter, granddaughter and great granddaughter of artists, she has enjoyed working in various mediums since childhood. They have all led to the work she creates in clay today.
About the Art…
Antoinette creates two distinctly different lines of work in clay, hand pressed relief tiles (wall hangings) and functional stoneware.
Tiles and Ornaments:
The wall hangings (or tiles) and ornaments are hand made from an original mold created by casting either a real object or sculpture in plaster. Slabs of earthenware clay are then hand pressed into the mold to create the beginning of a picture. In this step, especially for the tiles, the focus is on texture. You will find seams where two slabs of clay come together and a rolled, crusty edge to frame the picture. The piece is dried, bisque fired, stained and airbrushed with many layers of underglaze colors (this is where the secret magic lies) then covered with lead free clear glaze before firing for the last time. All this lends to the somewhat distressed texture, vibrant color and very individual look of each tile and ornament.
Functional Stoneware:
The high fired stoneware is created using either a potters wheel or slab forming methods. While some wheel thrown vessels are formed from a single lump of clay, others are a combination of parts and pieces created and joined at different stages of the drying process. This stoneware is bisque fired, glazed with multiple layers of lead free glaze and fired a second time in an electric kiln to cone 6 (about 2030 degrees Fahrenheit). These pieces are dishwasher, microwave and oven safe. You should be careful, however, not to "shock" the piece by sudden temperature changes.