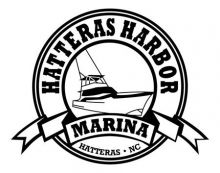 Fishing Marina in Hatteras, NC
Hatteras village is a renowned epicenter for world-class charter fishing, and this marina is the Hatteras homebase for all the fishing action. Situated alongside Hatteras Inlet, with the shortest Outer Banks run to the Gulf Stream, Hatteras Harbor Marina is a full-service marina booking offshore and inshore fishing trips year-round with a 24-boat charter fleet. In the afternoons between 3 and 5 p.m., this is a great place to gather at the docks and watch the boats unload their catches. They offer deepwater slip rentals with water and electric hookups and sell diesel fuel. Shower and laundry facilities are onsite, and they have apartment rentals that provide easy access to your charter. An on-site gift shop sells tackle, coolers, sunglasses, weather gear, apparel, gifts and jewelry and so much more. The on-site Hatteras Harbor Deli lunch.
Bring the entire family and enjoy uncrowded pristine beaches amid a relaxed atmosphere where southern hospitality is at its best!