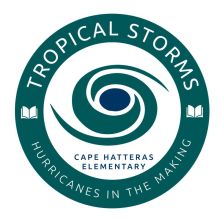 Principal's Message
Welcome to Cape Hatteras Elementary School.
As we learn from and build on our successes, CHES continues to use our school improvement goals to challenge our students. Our goals also address the changes Hatteras Island is experiencing in our population, our economy, and our landscape.
Our staff is committed to encouraging and equipping our students to become lifelong learners. With this long view in mind, we can reflect on the accomplishments of previous years and light the course for students for years to come.
CHES extends an open invitation to our community. We invite you to join us in fostering a culture of caring and to inspire our children to new heights for life in the 21st Century.