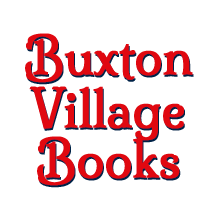 Independent Bookstore on Hatteras Island, NC
Serving the Outer Banks since 1984, Buxton Village Books is a a full-service, independently-owned bookstore on Hatteras Island. That means there's always someone here who's read the books we carry and who will be glad to help you make your reading choice! We have all the newest titles the day they release. We also have great selections for kids and young adults. Come browse our contemporary fiction, southern fiction and cookbooks. Or maybe you're in the mood for some adventure, sea stories or Outer Banks history. We also offer all the newest non-fiction titles, a selection of poetry and great health and self-awareness titles. After you've found your books, you might want to pickup some handmade note cards for birthdays and other special occasions. And don't miss our selection of custom Sea Bags, handmade on the waterfront in Portland, Maine.
Our building is pre-Civil War and in the front room you can look up and see the shipwreck timbers with which it was constructed. A visit to Buxton Village Books is a memorable experience. We're always glad to help you choose that next great read! Stop in and see us in person, or shop online.