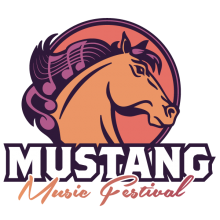 Outer Banks Music Festivals
Each year Bearded Face Productions brings to North Carolina's Outer Banks three first-rate, family-friendly music festivals: Mustang Spring Jam, Mustang Midsummer Meltdown and Mustang Rock & Roast. A multitude of national, regional and local musicians grace the stages at each festival, performing blues, rock and roll, funk, reggae, bluegrass and more. The festivals are held in the yard at Mike Dianna's Grill Room in Corolla. Tickets can be purchased there upon the announcement of each lineup, as well as at Trio in Kitty Hawk and on the Mustang Music Festival website.
Mustang Outreach Program
Mike Dianna of Bearded Face Productions and local blues musician Ruth Wyand founded the Mustang Outreach Program in 2012 with a focused mission: making music accessible to school-age youth in the Outer Banks community. As a 501 c.3 nonprofit, this music education organization makes lessons and practice spaces accessible to local students. Throughout the past years, they've given group lessons to more than 80 students and provided around 20 youth with scholarships. 
New as of mid December 2019, the Mustang Outreach Program opened the doors to a studio location in Seagate North Shopping Center in Kill Devil Hills. This is their first ADA-compliant space where they're able to offer lessons and a practice space on a 24/7 basis. Over the course of each year, Mustang Outreach Program student bands perform at various local events free of charge to "pay it forward," and they gladly accept donations to the organization for their performances.