Here it is...everything you need to know about the Outer Banks of North Carolina. Everything.
Six Outer Banks Vacations in One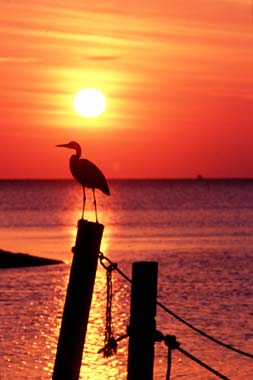 From this home page you can jump to a distinct area and find out everything about that one place. Do you like wild horses, lighthouses and shopping galore? Then check out our Corolla guide or the Ocracoke guide. Want to be right in the center of the Outer Banks and know all about the recreation and opportunities for dining, bar hopping and fun? (Who doesn't?) Then check out our Nags Head guide. Have a penchant for beautiful gardens, outdoor dramas and arts performances and a lovely waterfront town? Then you should read our guide to Roanoke Island from start to finish. Are you an avid angler, kiteboarder or wanting a vacation away from all the stuff of life? You definitely want to follow all the info in our Hatteras guide. Or, you can go to a specific interest, such as Outer Banks real estate, shopping, vacation rentals or Outer Banks recreation, and then find each area's offerings from there. In short, this one web site will give you all the information you need to plan your visit, so settle in for a great session of Outer Banks vacation "surfing."
Outer Banks islands encompass six different areas that are quite diverse, so vacationing here is like getting six Outer Banks vacations in one. Corolla, Duck, the central beach towns of Kitty Hawk, Kill Devil Hills and Nags Head, Hatteras Island, Ocracoke Island and Roanoke Island each have distinct characters and offerings for visitors. You'll discover 125 miles of clean Atlantic Ocean beach, much of it the undeveloped beaches of the Cape Hatteras National Seashore. You'll romp through marshes, wildlife refuges, dense maritime forests and the largest open sand dune on the East Coast.
You'll be amazed by more than 400 years of Outer Banks history...and learn about the 16th-century English colonization efforts, a Freedman's Colony established on Roanoke Island during the Civil War, the wreck of the USS Monitor, the story of Wilbur and Orville Wright and the monument to their achievements in flight in Kill Devil Hills, shipwrecks in the Graveyard of the Atlantic and much more. You'll climb lighthouses such as the world-famous Cape Hatteras Lighthouse, Bodie Island Lighthouse or Currituck Beach Lighthouse, visit an old life-saving station or a 1925 mansion and step aboard a 16th-century sailing ship. You'll possibly get to know the Outer Banks area better than some locals if you follow all the information we're giving you in this site.
You'll definitely get in, on or around the water. Try your hand at Outer Banks fishing, surfing, windsurfing, kiteboarding, kayaking, canoeing, swimming, Jet Skiing, parasailing, boating...you name it. Or, if you want to stay dry, try air tours, golfing, tennis, beach-combing, birding, jogging, walking, off-road driving, wild-horse watching safaris, outdoor dramas and arts performances, miniature golf and go-carts…Outer Banks recreation information at its best.
You'll find everything you could possibly need for a great Outer Banks vacation experience. You'll stay in fine accommodations, from Outer Banks hotels and motels to bed and breakfast inns to campgrounds to rental homes. You'll eat delectable fare in any of the Outer Banks restaurants. You'll find everything you want and need in local stores and shops, from groceries and souvenirs to bathing suits and watersports gear to gifts for the people you left back home. You'll learn about the Outer Banks real estate market.
Whether you plan to get out there and do everything — but we don't think anyone could possibly do it all in one week! — or you plan to plop down in a beach chair and snooze your vacation away, we know you're going to love the Outer Banks. Have fun planning out every detail of your visit through this site, your guide to the Outer Banks!