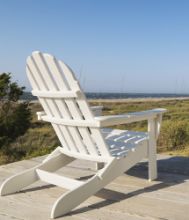 So, you've decided to check out the Outer Banks for an upcoming visit! We're here to welcome you and help you decide some key things that will create your experience here. What town do you want to stay in? Of so many fun options, what do you want to be sure to do while you're here. What Outer Banks restaurants are perfect for families or romantic evenings out or rowdy nights? Where are the interesting don't miss shops? How do you make sure you're getting all the deals that are being offered as you make your plans?

We provide complete information here on Eat, Shop, Play and Stay options. Complete. Every single business that fits those categories. In addition, we allow you to dive deep into the specifics from businesses – their dining specials, shopping sales and offers from recreational outfitters. Look through all the info we give below, and you'll see how valuable it is. And, since one of your biggest expenditures will be your hotel or vacation rental home stay, we provide you with Outer Banks deals that can significantly impact your bottom line!
Book Direct!
Here's the first bit of advise we can give you: book direct, not through an online travel agency such as VRBO, Homeaway or Air B&B (OTA). We polled some of the most well-respected vacation rental companies and hotels on the Outer Banks to ask them about their position with OTAs, and every single one indicated that the price you'll pay going directly through them is always cheaper. Notice that word always?
But there are other reasons to book direct. When you deal with a company directly, you also talk with a knowledgeable employee or owner who can facilitate vacation ease in other ways. Let's say you can't take off an entire week. Think partial-week stays in vacation rental homes are only available in the off-season? Think again. You can book a short stay just a couple of weeks in advance through many rental companies, and if you call local hotels or B&Bs, many will even allow one-night stays (in summer too!). But you won't get that deal through an OTA.
So, now that we've told you how to save money, let's talk about where you want to be on the Outer Banks.
Choosing Your Outer Banks Vacation Location
The blanket term Outer Banks simply refers to the many towns sprinkled along these barrier islands. You have, from north to south, Corolla, Duck, Southern Shores, Kitty Hawk, Kill Devil Hills, Nags Head, Manteo, Hatteras Island and Ocracoke. It's quite the handful of excellent choices, and their signature personalities make for unique vacation experiences in each place. Let's break it down by focusing on the sort of experience you get when vacationing in each particular town, starting in the north and going south.
Corolla, NC
Corolla, NC, is home to the Outer Banks' northern beaches, shops, restaurants, vacation rental properties and only a few hotels (but they're top notch). If you're up for an adventure, head off the beaten path … literally. The northernmost Outer Banks vacation rental homes begin in Carova's beaches. The road itself, N.C. Highway 12, ends in Corolla. To get to Carova, you have to shift into four-wheel drive and power through the sand. It's a thrilling start to a vacation, but note that without the appropriate vehicle, you risk getting stuck in the sand.
Carova and Corolla vacation rentals are known for their inarguable grandeur and state-of-the-art facilities; most of the places you see have been built since the '90s. The same is true of the hotel offerings. This little enclave of the Outer Banks offers a resort-like experience with attractions that draw visitors staying as far away Manteo and Hatteras Island. The walkable historic village is a step back into the romantic Outer Banks of yesteryear: Stroll around the stately Whalehead estate and its beautiful grounds, head over to the Currituck Beach Lighthouse and then through the village. Corolla vacationers get ready access to one of the most enigmatic features on the Outer Banks, the wild Spanish Mustangs that roam through the dunes. They're a lovely example of the area's quieter, natural elegance that makes staying in Corolla, NC, vacation rental so appealing.
Duck, NC
Vacationers love Duck, NC, for its range of vacation homes, picturesque setting between the ocean and Currituck Sound and stellar selection of locally owned shops and restaurants. One of the most popular resort hotel properties on the Outer Banks is also in Duck, The Sanderling Inn. And your ability to enjoy all of it on foot – particularly on the soundside boardwalk that runs the length of the town, is perhaps one of our favorite aspects about staying in a Duck, NC, vacation rental. Stretch your legs in the morning with a walk to pick up fresh donuts or hot coffee. Ditch the car and check out the shops on foot. Stroll to the beach or to the Currituck Sound. Another perk for vacationers staying in Duck is that the beach is all theirs. The town provides private beach accesses only for those who live (or are renting) in Duck, so you always know you'll find plenty of space to spread out on the beach.  
Southern Shores, NC
The lush setting of generous beach spaces and rolling dunes covered in wax myrtles entices many residents, as well as visitors, to stay in Southern Shores. In this largely residential town, Southern Shores vacation rentals are fewer in number than the homes housing permanent residents, but the options here boast jaw-dropping, oceanfront locations. There are no hotels in Southern Shores proper. Beach going is a great way to get out and about in Southern Shores, but another popular activity is exploring the wooded neighborhoods around town by bike or by foot. You can even reach several of Southern Shores' restaurants and shops this way, and the scenic experience keeps many out all day long.
Kitty Hawk, Kill Devil Hills & Nags Head
The towns of Kitty Hawk, Kill Devil Hills and Nags Head kind of blend together, and it's easy to pass between them without realizing when you leave one and enter another. Vacationing in these towns places you near a plethora of shopping and dining options, activities of playing on the beach, hiking, boating and hang gliding and in the neighborhood with a few of the Outer Banks' best known attractions such as Jockey's Ridge State Park and the Wright Brothers National Memorial. Here you'll find the bulk of the Outer Banks' offerings for events and nightlife, and there's always something going on any time of the year. There are two main roads, N.C. Highway 12 and U.S. Highway 158, which people respectively call the Beach Road and the Bypass. There are lots of options of beachfront vacation rental homes, campgrounds, B&Bs, cottage courts and hotels and motels throughout these three towns in addition to soundside properties tucked back into the neighborhoods.
Manteo & Roanoke Island
Staying in Manteo, NC, vacation rentals, hotels and B&Bs (this is where you'll find the most B&Bs on the Outer Banks) gives you the sensation of what it might feel like to call the Outer Banks home. Everyone knows everyone in the mostly residential town, and it's easy to quickly get your bearings in the walkable waterfront downtown. Stroll between the boutiques and locally owned restaurants. Meander along the harbor's boardwalk. The downtown bridge that stretches over Shallowbag Bay leads you into Roanoke Island Festival Park, which welcomes a variety of performances, musicians and other exciting events that add some extra entertainment to your stay. Roanoke Island (the island where Manteo is located) also holds many of the Outer Banks' major attractions, including Marshes Lighthouse, the N.C. Maritime Museum, Fort Raleigh National Historic Site, the outdoor drama The Lost Colony, the gorgeous Elizabethan Gardens, Island Farm  and the North Carolina Aquarium. You'll also find the heart of the Outer Banks fishing scene if you venture over to Wanchese.
Hatteras Island, NC
Rodanthe, Waves, Salvo, Avon, Buxton, Frisco and Hatteras are the villages dotting Hatteras Island. For the most part, these villages don't have the same density in population, restaurants, shops and attractions as some of the Outer Banks' other places, but that's what people tend to like so much about them. Hatteras Island presents a mecca for watersports enthusiasts and outdoor adventurers. Windsurfing, kiteboarding, standup paddleboarding, boating, Jet skiing, parasailing and surfing are all big here, and the Pamlico Sound and ocean are ripe with perfect places for it. Hatteras vacation rentals offer an array of styles, sizes and choices between sound or oceanfront locations. For a classic Outer Banks experience, you can stay in a cozy beach box. If you're vacationing with the whole family, there's plenty of space and cushy amenities at two-, three- or even four-story homes letting everyone in your crew lounge in the lap of luxury. But Hatteras Island is also where you get to experience traditional Outer Banks motels and hotels. Luckily, there are still a good number of them left – not replaced with rental properties, which is more prevalent on the northern Outer Banks.
Ocracoke Island, NC
If you really want a sense of getting away from it all, stay in an Ocracoke vacation rental, motel or hotel or campground. You can only get there by car by ferrying across the sound, and once you arrive it's like entering an entirely separate world. Forget the car at your cottage or hotel and get around the island way – on foot, by bike or golf cart. Time moves slower here – a feature vacationers love as they wander between the beach, the harbor on Silver Lake, the restaurants, the whimsical shops and amazing attractions such as the Ocracoke Lighthouse, a nature preserve, corralled wild horses and a historic cemetery.
Whether this made deciding your destination any easier or simply made you want to stay everywhere, just know that with the right planning, you can't go wrong with an Outer Banks vacation in any of these towns.