Historic Kitty Hawk, NC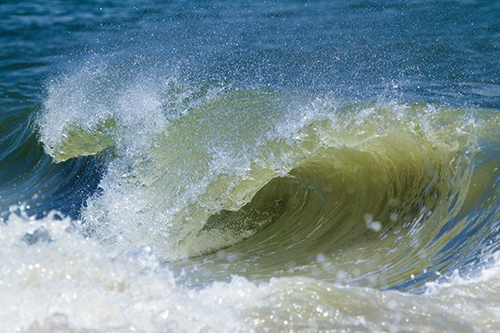 Kitty Hawk, NC, is known the world over for its association with the Wright brothers and flight. The Wright brothers didn't actually fly their airplane here, but they did arrive and depart from Kitty Hawk Outer Banks, and they found accommodations in the rural soundside community for some of their visits in the early 1900s. This old Kitty Hawk Village is one of the oldest Outer Banks communities and even today has the feel of a bygone time, a bit removed from the modern-day rush and surge of development.
More than a century later, Kitty Hawk Outer Banks has shifted its focus from the soundside to the ocean. The beach draws thousands upon thousands of vacationers every year to Kitty Hawk, where a variety of accommodations await. Kitty Hawk, NC, is known for its old-school beachfront cottages, along with mom-and-pop motels and one of the nicest hotels on the beach.
Kitty Hawk...Laid Back on Purpose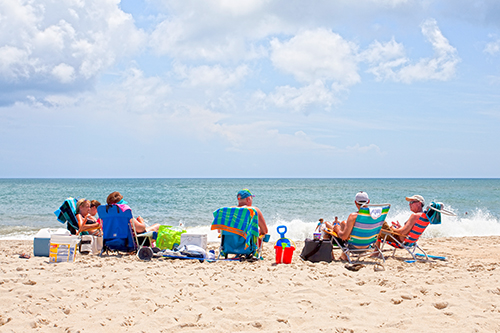 The town has purposely maintained a laid-back, older Outer Banks identity, and the locals and vacationers who call it home like it just that way, thank you very much. Which is not to say that Kitty Hawk restaurants or Kitty Hawk shops are sparse – quite the contrary. There are more than plenty of both, and some of the most-loved of both too – Hurricane Mo's, Ocean Boulevard, Black Pelican and Trio, just to get you started on the dining scene. Anchoring the Kitty Hawk Outer Banks shopping scene is Wal-Mart (ok, maybe it's not the most-loved, but it's convenient!), but add in an appealing assortment of local shops you definitely won't find in your home town, and you're up for some fun retailing.
Kitty Hawk, NC, is also home to two recreational sites, one completely made by the hand of nature, one completely by the hand of man. Kitty Hawk Woods is an 1,877-acre maritime forest that could provide days of enjoyment for the amateur (or even professional) botanist or biologist with its diverse flora and fauna. On the other end of the spectrum is Sea Scape Golf Course, with its 18 holes that wind through the surrounding soundside neighborhood and that often offers spectacular ocean vistas from its fairways.