Entertain your guests with the freshest menu on Ocracoke Island. When Dajio caters your event, guests are indulged with the finest selections from the sea and our backyard garden to create a memorable, personalized experience like no other. Whether you are creating a casual buffet of fried chicken, an Outer Banks-style shrimp boil or a plated dinner with passed hors d'ouevres, Dajio catering allows you to entertain as you would from your own home—with casual elegance from scratch. Call today to plan your event! 252.928.7119
On-Site Catering
The Alcove
accommodates up to 25 guests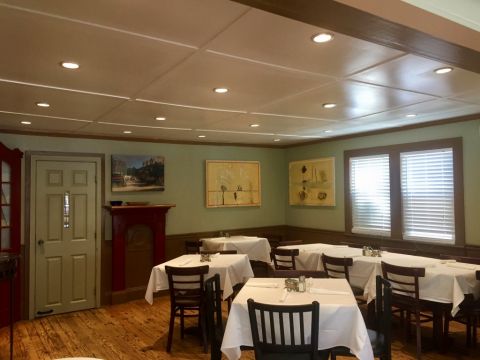 Located off our main dining room, the alcove is ideal for intimate celebrations focused on family and friends. Advanced reservations required, with deposit credited toward bill on the day of the event.
Main Dining Room
accommodates up to 50 guests for buffet, 75 for plated dinner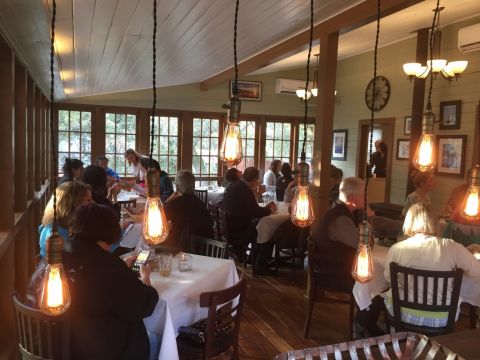 Turn the entire restaurant into your personal entertaining space—without the mess to clean up afterward. Conditions on renting the Main Dining Area varies from season to season. You can enjoy waived fees for events hosted from 3PM to 5PM. This cost-effective option is ideal for afternoon wedding receptions and cocktail parties. A $500 deposit is required, which is credited to the bill on the day of the event.
Off-Season Bookings
Get all that Dajio has to offer at fabulous off-season pricing. During March, April, May, September, October and November, rent our entire space for the cost of receipts from that night the previous year. Call us for more details, 252.928.7119.
Off-Site Catering
Dajio is happy to provide dinner catering at any outside venue. Call us for more details, 252.928.7119.
Catering Menus
Casual Buffet Menu
Dinner Buffet Menu
Bartenders serving beer and wine available upon request.
To host events other than dinners, please contact the restaurant at 252.928.7119.