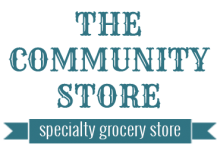 The Community Store,
Ocracoke's Original Specialty Store
The Community Store in Ocracoke, NC, is a general store with a twist! We have something for everyone, including a fresh selection of organic produce and natural foods (such as pasture raised meats, farm fresh eggs and glass bottle milk), homemade breads, specialty grocery items, craft beer, wine, drinks and snacks. The Community Store also offers a wide range of boat and marine supplies, locally made gifts and art, toys, buck knives, foul weather gear and essentials.
We are open everyday from 8 a.m. - 7 p.m. Visit us on the beautiful Ocracoke Harbor!