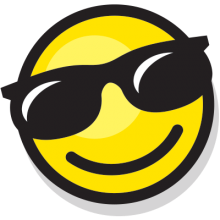 The Best Place for Fun Outer Banks Rentals
Looking for some fun? Leave your car behind and experience the Outer Banks attractions and sights in an entirely new way, with the wind in your hair and the sun on your face. Enjoy the Ride offers Outer Banks rentals of golf carts, bicycles, standup paddleboards, scooters and Scoot Coupes. Scoot Coupes are colorful three-wheeled, two-seater, open-air buggies that are a blast to drive — it's like a street-legal go-cart! No matter the Outer Banks rentals you are seeking – a golf cart to get to the beach in The Currituck Club, a bicycle for sightseeing on N.C. Highway 12, a standup paddleboard for the ocean or sound, a scooter for eco-friendly Outer Banks transportation or a Scoot Coupe for zipping to your favorite Outer Banks restaurants and shops – Enjoy the Ride has what you need for a day of excitement on the Outer Banks. With three locations in Corolla NC, Duck NC and Nags Head NC, a satellite golf cart rental office in The Currituck Club in Corolla and delivery and pickup available for golf carts, bikes and paddleboards, you'll be cruising in style in no time.
Outer Banks Beach Rentals with Ease
Enjoy the Ride has eight years of experience in the vehicle and beach rental business, so you can trust that renting recreational gear for your Outer Banks vacation will be easy and convenient. Enjoy the Ride's Outer Banks rentals – scooters, Scoot Coupes, golf carts, bicycles and paddleboards – are top-of-the-line equipment, and all are regularly maintained and serviced to ensure that you have a safe and stress-free experience backed by a local team that is committed to quality customer service. Golf carts are delivered from Duck to Corolla, and bikes and paddleboards are delivered from Manteo to Corolla, including Nags Head, Kill Devil Hills, Kitty Hawk, Southern Shores and Duck. Delivery and pickup are included in weekly golf cart, paddleboard and bike rentals. No matter the season, you can trust Enjoy the Ride for your Outer Banks beach rentals.